Completely Free
Get a full SEO grading of your website done in less than 1 minute.
No credit card required.

Full SEO Analysis
Receive a detailed report of your website's SEO score and various ranking factors. Downloadable and delivered to your inbox.

Actionable Recommendations
Get insights you can implement to improve your website's SEO and search performance.
What does the
Free Website Auditor

Do?
MAKE IT WORK FOR YOU
Every website owner faces challenges with their website. At this very moment, you may be frustrated that your website is not ranking well for keywords that are really important to you, getting the website traffic you need, or you might be having a hard time with a competitor outperforming you on the web. You may be wondering how to perform an analysis of your website to figure out the "why" behind these problems. Not to worry! These are common issues that many websites and business owners have overcome with a little guidance and investment in SEO.

Our website auditor tool can provide that guidance for you by conducting a complete analysis of your website's performance. Our tool is absolutely free — with no credit card required! The website performance report includes a search engine optimization (SEO) check and a website quality test. The tool will return a comprehensive PDF version of your website's score to help you determine how your site is competing against others like it on the web. It'll show you exactly where your website contains opportunities for improvement and how to make those improvements. If you feel like you don't have the time to make all the necessary changes, you can always get the help of an expert SEO agency to do it all for you!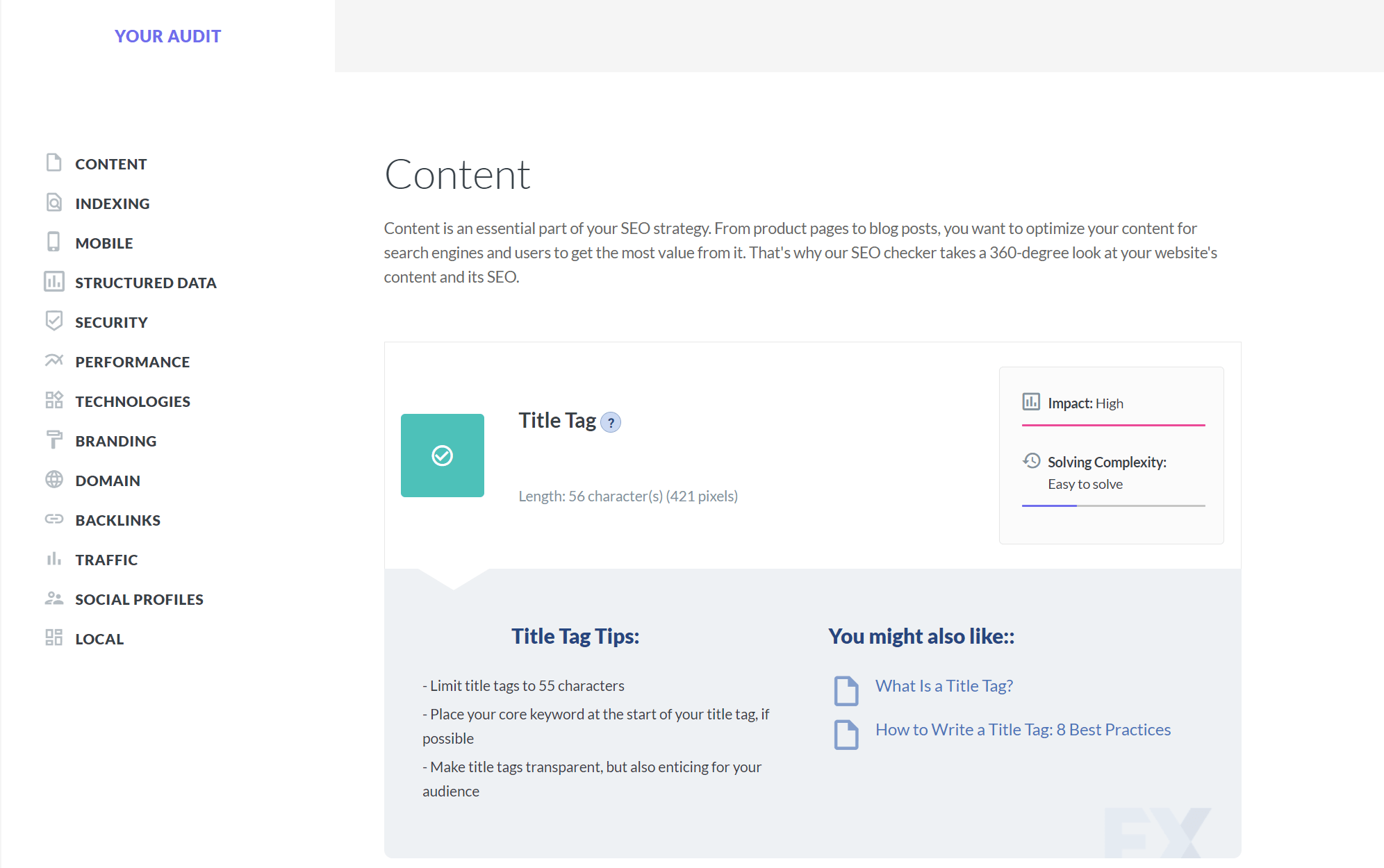 BEYOND SEO
How Can I Get My Website to Rank Well on Google?

Who is
WebFX?
WebFX is an award-winning digital marketing agency with specialization in SEO and digital marketing responsible for this tool's development.
With over 1,020 testimonials that speaks to the quality of our work and the knowledge of our staff, WebFX is a first choice for all your digital marketing needs. Our experts would love to drive results for your business!