Is your website sending the right signals to search engines? While making changes to your website, it is easy to cause issues with the website's server. Having pages on your server that return errors to your visitors can act as a mark against you when search engines take a look at your site. Our tool can tell you what kinds of errors your server is returning, as well as identifying any programming issues and how to fix them, so your site is accessible to both people and search engines.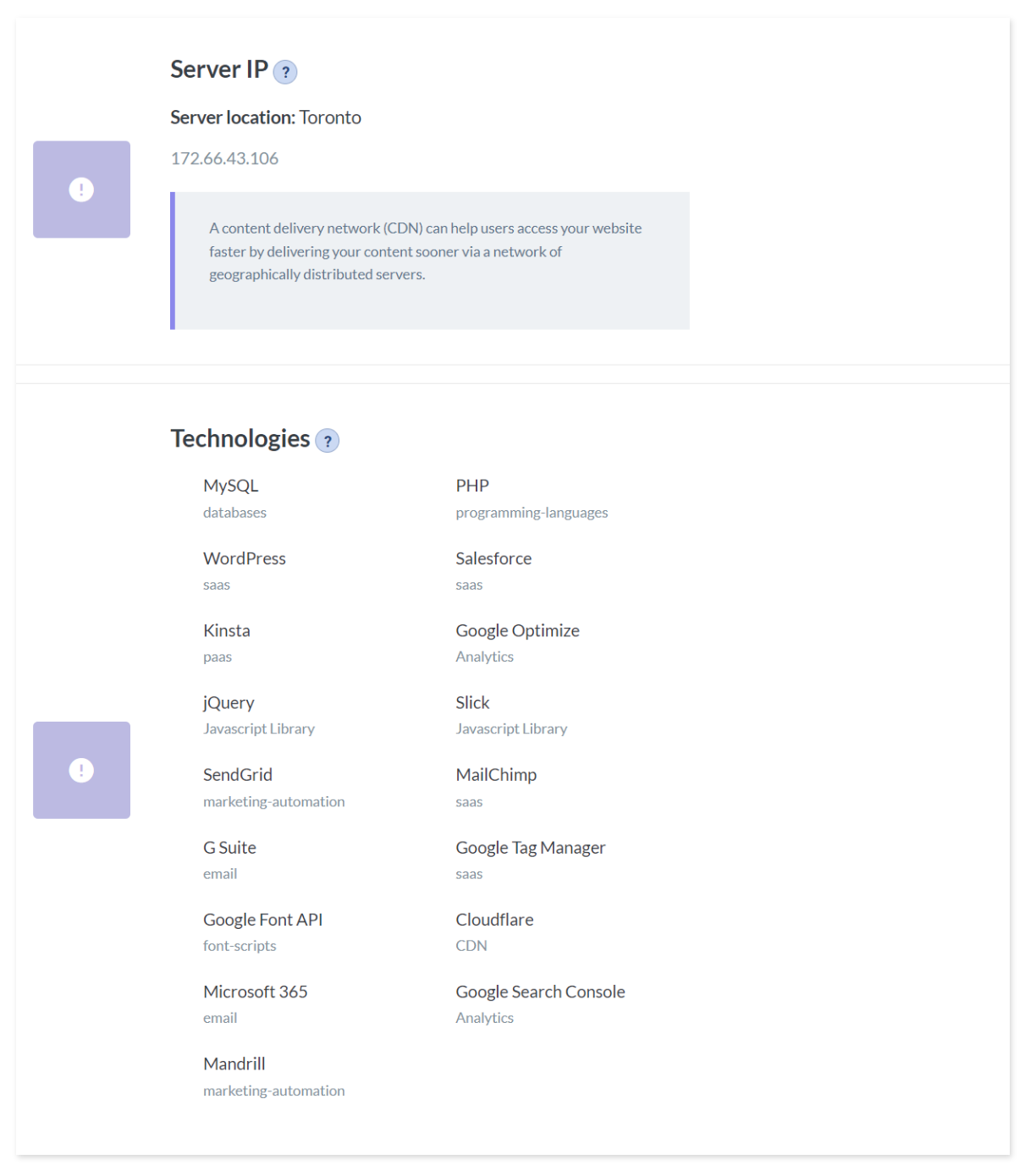 Title and meta tags
Are your title and meta tags optimized for SEO? Title tags are the blue line of text that often appears at the top of a search result. It is often the first thing someone sees when looking at their search results and is a very important signal for search engines.
The meta description is not a ranking factor for search engines, but is still very important to potential visitors as it tells them what your website is about. It can also tell them whether they'll be able to find what they are looking for and is very influential for someone deciding whether they will click through to your website or not. Our tool will comb through your data to make sure these top-priority factors of website ranking are not missing on any of your pages and give you tips on how to better optimize them.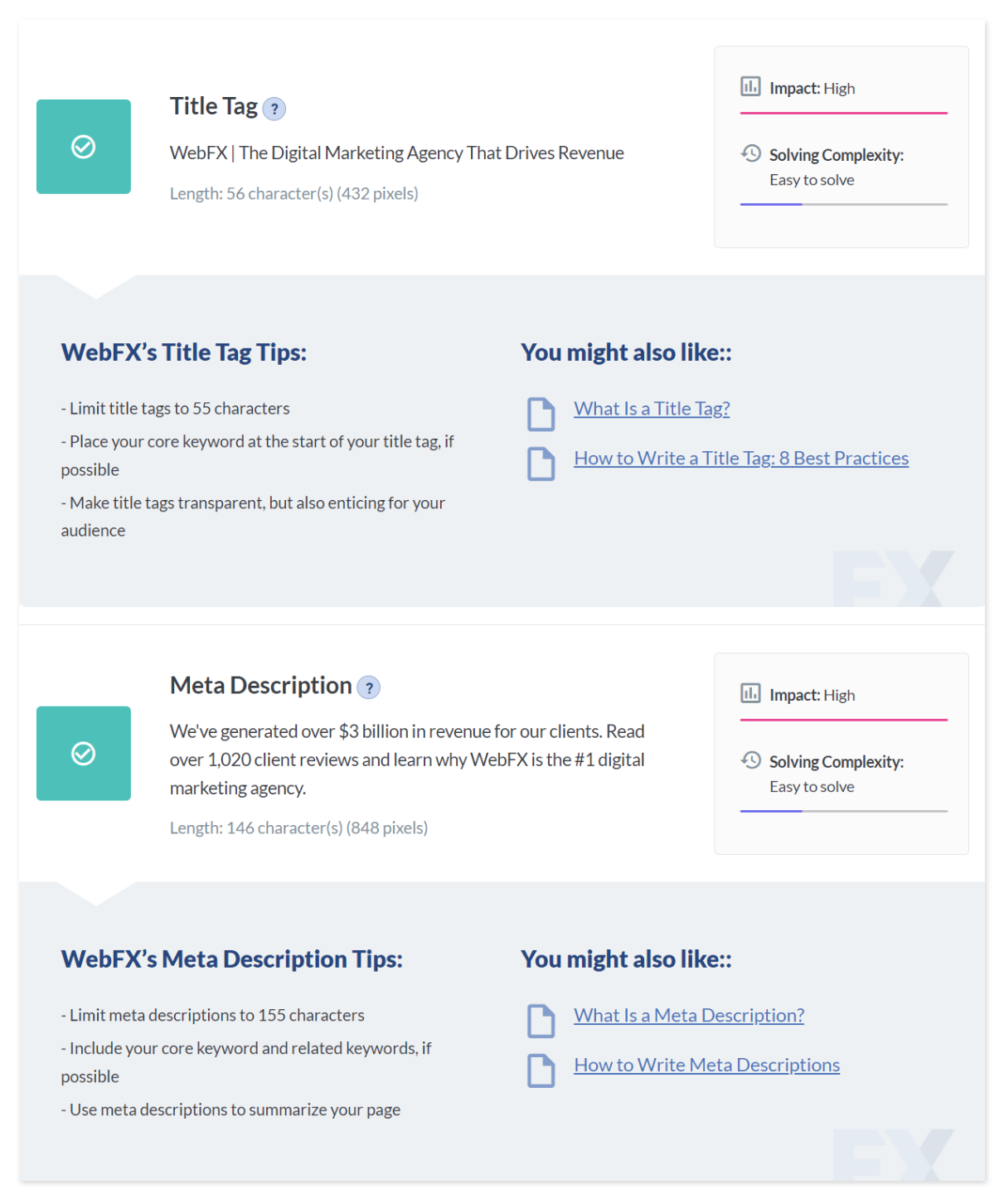 Social media metrics
How popular are your website and content on social media? Social media is the new communication medium for many people and is a huge factor in driving good traffic to your website. Our tool takes a look at how your website performs on social media and will help you establish a strategy to propel your web content through social media platforms.